Looking for fun things to do in Alleppey? If yes, then you have come to the right place! In this article, I will share some of the top places to visit in Alleppey and how you can plan a budget trip to this beautiful destination.
Alleppey is one of my top favorite places because the moment I stepped foot in this place, I felt like I was home. Moreover, with so many things to do in Alleppey, I didn't feel bored for even a second during my stay here.
The water canals, roads lined with palm trees, water canoes moving along the backwater channels, and the blue and orange hue of the sky, all felt so surreal. If you love sunsets and fairy tales as much as I do then you are going to absolutely love this place.
If you have time, you can explore the backwaters around Munroe Island, which is located just 2 hours from here as well.
So, what are you waiting for? Read on to know more about the amazing things to do in Alappuzha for a memorable vacation!
Alleppey Trip Guide: 6 Amazing Things to Do in Alleppey in 2022
There are a number of things to do in Alappuzha and feel like the king/queen of the world. If you are ever traveling to this place then I would suggest that you at least spend a week here and just enjoy yourself wholeheartedly.
Here are a few amazing things to do in Alleppey that I was lucky enough to experience during my solo trip to Kerala.
Watch the Sunset from the Boat Jetty Bridge
Did you ever want to travel to Venice and row in a canoe over there? If yes, then you absolutely have to walk over to the Boat Jetty Bridge. From here, you can watch all the canoes and boats moving along slowly as the sun gently sets behind the river.
The bridge is built over a water canal and you will find numerous Shikaras, houseboats, and canoes lining the shore. The sunset from the Boat Jetty bridge is quite magical and will instantly transport you to a faraway land.
The best part is that it is absolutely free! So, all you need to do is walk to the Bridge and just wait for the sunset as the shikhara and canoes make their way through the canals.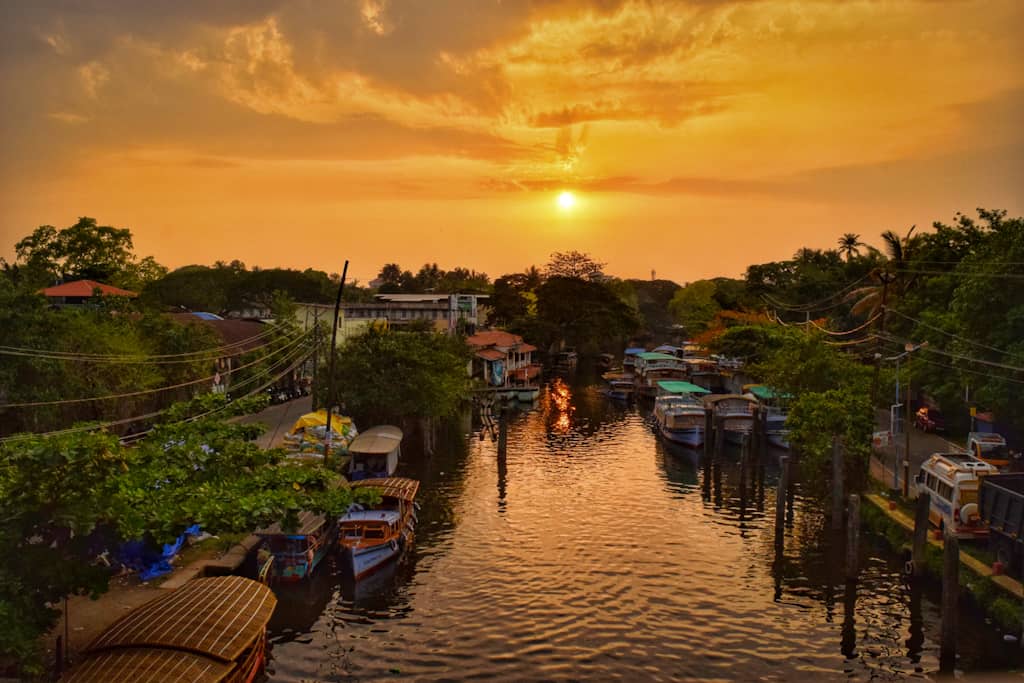 Explore the Backwaters in a Shikara/Canoe
Of course, one of the most amazing experiences that you cannot miss out in Alleppey is exploring the backwaters on a shikhara or canoe.
You can wade through the narrow water channels of the backwater in these boats and spend an evening lazing around on the shikhara. Enjoy the slow life as you lay down on the deck and watch the sun slowly setting behind the palm trees.
A Shikhara/Canoe ride will cost you around 200 – 400 INR per person per hour. Trust me, this is completely worth it and one of those magical experiences that you must try in Alleppey.
Spend a Night in a Houseboat
If you have visited Alleppey and never spent a night in the houseboat then you have missed out on once in a lifetime experience.
Houseboats tend to be a little costly but if you visit during the offseason, they can become easily affordable. Also, visiting with a large group helps greatly too. And you can end up having an amazing time on its deck.
They take you around the backwater in the houseboat and then anchor at the opposite shore. This way you get to witness a really beautiful sunset too.
Also, the food served at these houseboats is quite delicious too. It will make the whole experience even more fantastic for you.
Houseboats can cost anywhere between 1500 – 8000 INR depending on the season and the boat. However, if you book online in the low season then you can easily take advantage of cheap pricing.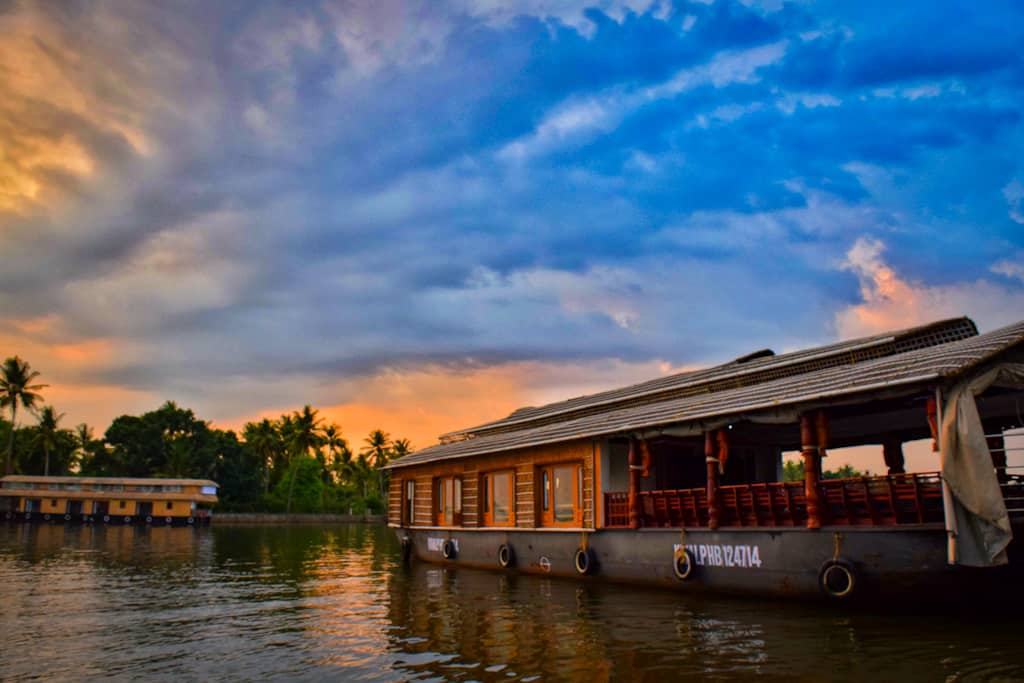 Visit the Alleppey Beach
Another interesting thing that you can do in Alleppey is to spend some time at Alleppey beach. This beach has a slanting shore and a beautiful pier that looks even more radiant during the sunset.
You will find a horde of people here, spending time with their family and friends while children play with the ocean waves.
Trust me, it is a really comforting and relaxing feeling and makes an amazing picnic spot. However, be careful when you are here because the waves are pretty strong here.
Relax and Enjoy Yourself Completely
The best part about Alleppey is that everyone is super relaxed and isn't in a rush over here. People just enjoy their time and make the most of their day which ultimately rubs off on you.
You can go for walks in the morning or in the evening. Make a stop at the Alleppey Lighthouse and or just lay down on the Alleppey beach. Trust me, you will have an amazing time floating on the backwater, relaxed and joyful.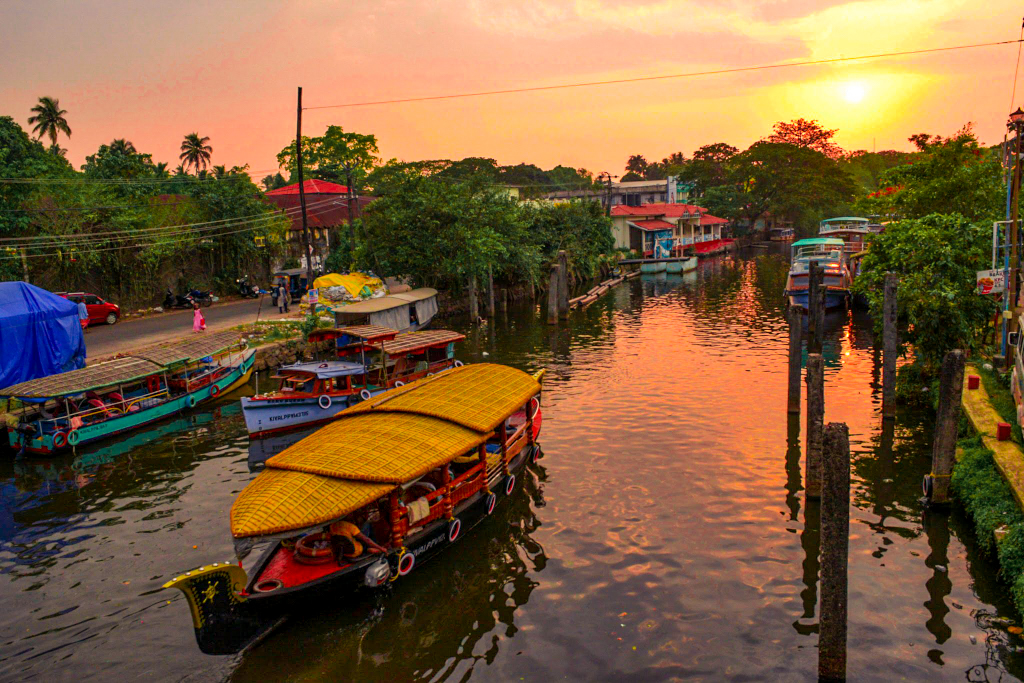 How To Reach Alleppey
There are several ways to reach Alleppey depending on where you are starting. You can take either public or private transport to reach here.
By Air
There is no airport in Alleppey and the closest International airport is in Cochin. So, you can take a flight to Kochi and then hire a cab to reach this coastal city.
Alleppey lies just 78 km away from the Kochi Airport and can easily be reached in around 2-3 hours from the airport. There are many flights to Kochi from many major cities like Delhi, Hyderabad, Bangalore, and more.
By Train
For budget travelers, one of the best ways to reach Alappuzha is by taking a train to the Alappuzha Railway Station. The station is well-connected to most major Indian cities including Goa, Mumbai, Bangalore, Chennai, Delhi, and so on.
By Road
There are many private and public buses which will take you to Alleppey. If not a big fan of buses, then you can always take your own vehicle too.
Personally, I would say that it is easier to reach Kochi and then take a local bus to Alleppey which would take around 1.5 – 2 hours to reach and will cost you just 60-100 INR.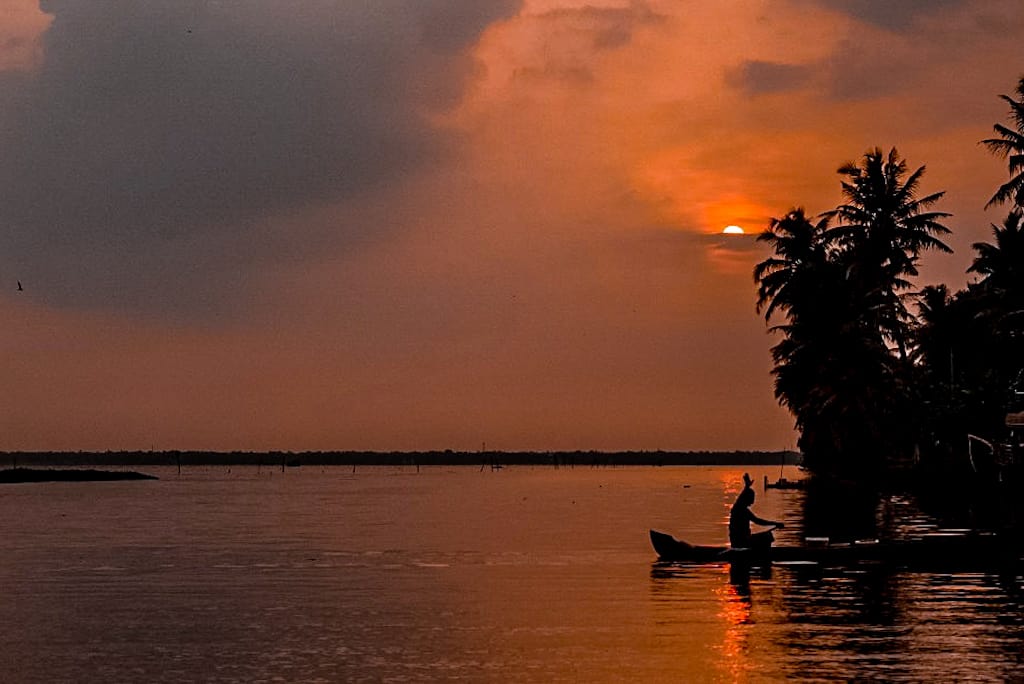 Where To Stay in Alleppey
One of the best things about Alleppey is that it is a paradise for solo and budget travelers. You can easily find accommodation here for as low as 200 – 250 INR or as high as 5000 – 7000 INR.
Hostels – This is one of the popular places in Kerala where you can find lots of hostel options to choose from. A hostel dorm bed would cost you anywhere between 200 – 800 INR, depending on the services and facilities provides. Plus, this is a great way to meet new people and make friends while traveling solo in Kerala.
Houseboats – For a quintessential experience, you have to stay a night in a houseboat in Alleppey. The cost of an Alleppey houseboat can be anywhere between 1500 – 4000 INR per person. For a cheaper rate, check out online accommodation sites and make an informed decision.
Hotels and Resorts – Finally, you will find lots of high-end hotels and resorts in Alleppey as it has become a popular tourist hub over the years. So, whether you are looking for a budget-friendly hotel or a luxurious resort, you can find it all here.
Traveling Around in Alleppey
One of the best things about Alappuzha is that it is not a big city so it is easy to navigate around. However, there are still multiple options available that make the city quite accessible, even for solo travelers.
Walking – Personally, I love walking so I walked a lot around here. The beach is around 4-5 km from the backwater side and took me around an hour to reach on foot. If you aren't a big fan of walking then there are a lot of buses and autos to take.
Local Buses and Autorickshaws – You can get the local buses from the Alappuzha bus stand and autos from basically anywhere. However, keep in mind that autos will always quote you a higher price. You would have to bargain a lot before you can get the price down.
Scooty/Bike Rentals – Finally, if you do know how to ride a scooty or a bike then you can always rent it out for your Alleppey trip. It will cost you anywhere between 500 – 1500 INR per day, depending on what you choose.
What To Eat in Alleppey
In terms of food, a trip to Alleppey is a must as you get to enjoy a lot of local dishes including Appam, Puttu, Beef curry, and more.
There are lots of local dhabas and restaurants where you can get these delicious Kerala dishes for as low as 100 – 200 INR per meal. For lunch, do try the Fried Fish meal which is quite popular in the city.
If you are planning to experience the hospitality on an Alleppey houseboat, then your meals would be included in it. This will give you a chance to taste all the Kerala delicacies that you have been missing out on otherwise.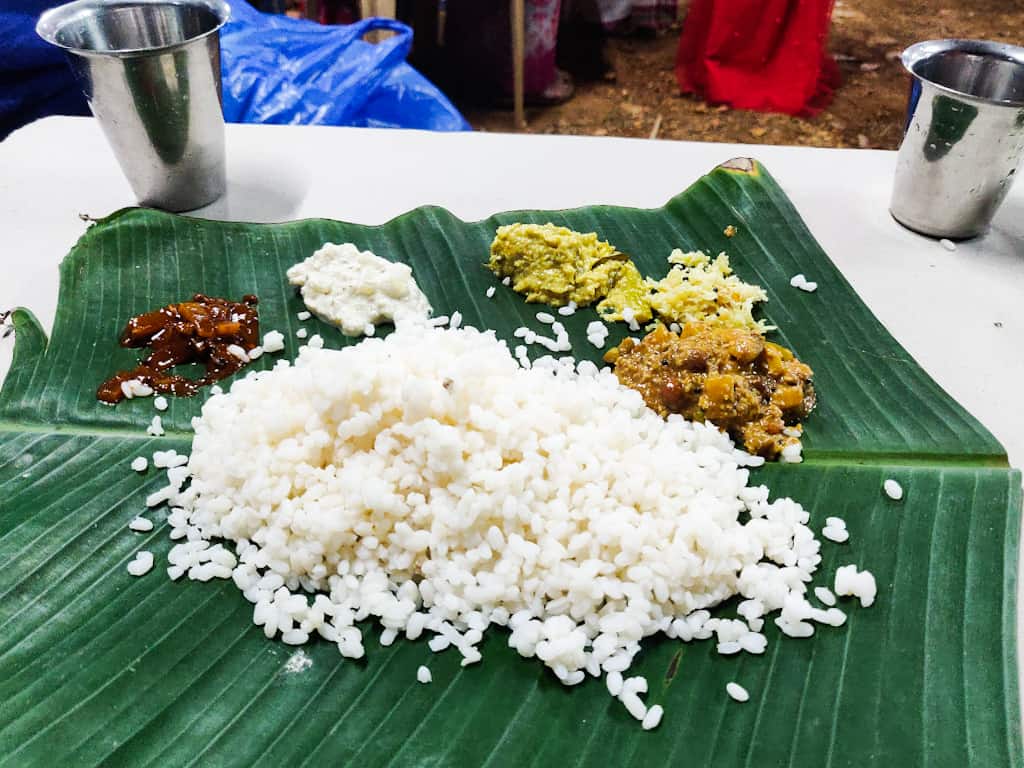 Summary
Alleppey will always stay close to my heart because it wasn't a planned trip.
Plus, it felt like a place I could stay for a longer period of time. I know I am definitely going back to this enchanting place after some time.
So, if you are planning a trip to Alleppey, I hope this guide helps you make the most of your trip here! Let me know if you have any more questions about this place in the comments below.