Planning an Ooty trip anytime soon? Don't worry, I have got you covered!
One of the most popular hill stations to visit in Tamil Nadu, Ooty has a lot to offer in terms of landscapes and activities. From boating in the lakes to experiencing safari rides, there is a lot you can do here.
But is it possible to plan a trip to Ooty on a budget trip? Well, yes! In the past couple of years, I have traveled to Ooty multiple times. On each trip, I have discovered a new part of Ooty and can assure you that there is something for all kinds of travelers here.
So, if you are planning a trip to Ooty anytime soon, then we have jotted down all the details for you in this Ooty trip guide.
How to Plan an Amazing Ooty Trip on a Budget
Best Time to Visit Ooty
One of the first things to plan your Ooty trip is to decide when you are going to visit this beautiful hill station. Although Ooty is a year-round destination, the best time to visit this place is during summers.
The weather stays cool and pleasant in the summer season and you can escape the summer heat of the neighboring cities. Monsoon season is also a good time to visit Ooty as you will experience lush greenery here but it will be cold.
For those who don't like the cold, winter is certainly not the best time to visit Ooty. The temperature can drop to 6 degrees Celsius, making it cold for sightseeing and enjoying the activities here.
How to Reach Ooty
There are several ways to reach Ooty which we will be covering below.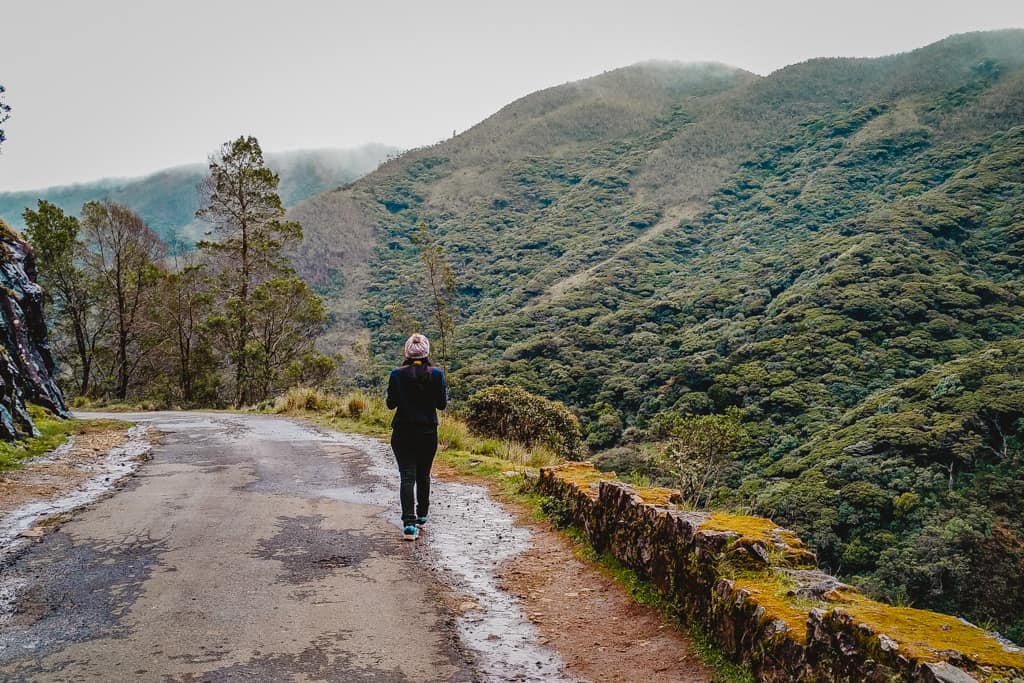 Air
The closest airport to Ooty is Coimbatore International Airport at a distance of 88 km. There are direct flights connecting this city to all the major cities in India.
Rail
The closest railway station to Ooty is Mettupalyam at a distance of 40 km. You will find trains from nearby cities to this station including Bangalore, Chennai, Mysore, and more.
For those who are traveling from a little further away, Coimbatore Railway Station is the best choice. From here, you can take a private cab or local bus to reach Ooty.
Road
You can also opt for a road trip to Ooty from nearby cities. Apart from that, local and private buses are available from Bangalore, Chennai, Mysore, etc. to Ooty.
Where to Stay in Ooty
Ooty is a popular tourist destination so there are many stay options available here for people traveling on all kinds of budgets.
If you happen to plan a trip during the peak season then make sure that you book your stay in advance.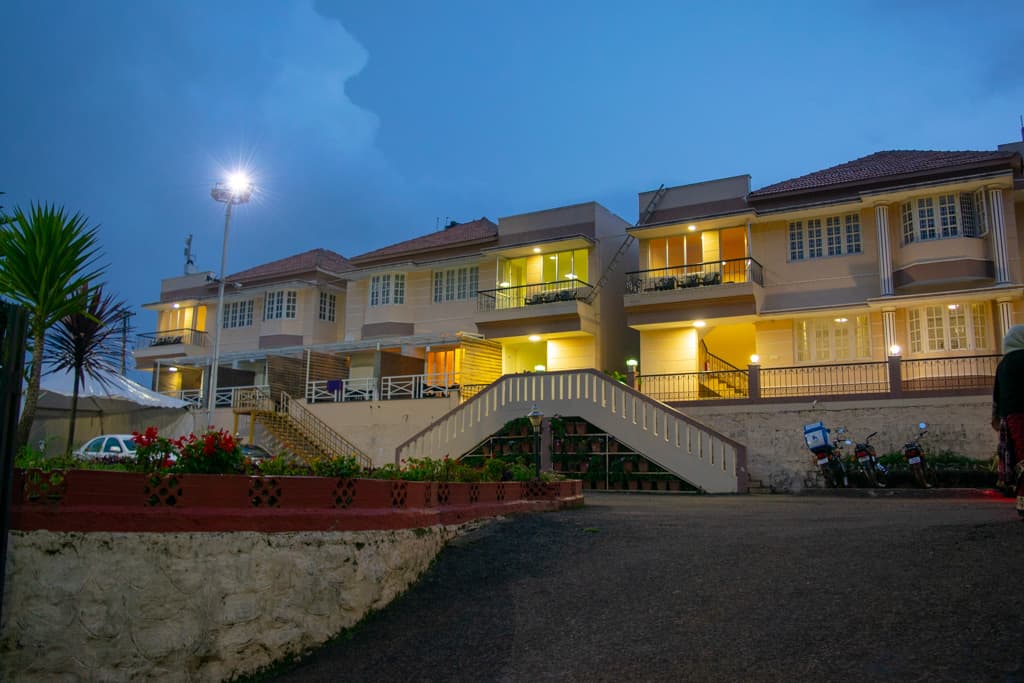 Hostels
Although there weren't any hostels in Ooty a couple of years, it is not the case anymore. There are 2-3 backpacker hostels that are perfect for solo travelers and budget backpackers.
In fact, there is also a Zostel franchise here which you can choose for your stay in Ooty.
Most of the hostels range between 400 – 600 INR and are a good way to meet other solo travelers and backpackers.
Hotels and Resorts
In case you are traveling with a group or need your privacy then there are several good hotels and resorts here as well. You can easily find a good hotel room for 2 people costing you about 600 – 1500 per night.
And if you want to avoid the city area and want to stay in a quieter area in Ooty then Delightz Inn Resort is certainly a good place to stay at.
Where to Eat in Ooty
One of the best things about a trip to Ooty is that there are lots of amazing places here where you can eat a decent meal at a reasonable price.
Also, you get all kinds of cuisines here. But if you traveling to Ooty then make sure you try the South Indian cuisine because their sambhar is freaking delicious!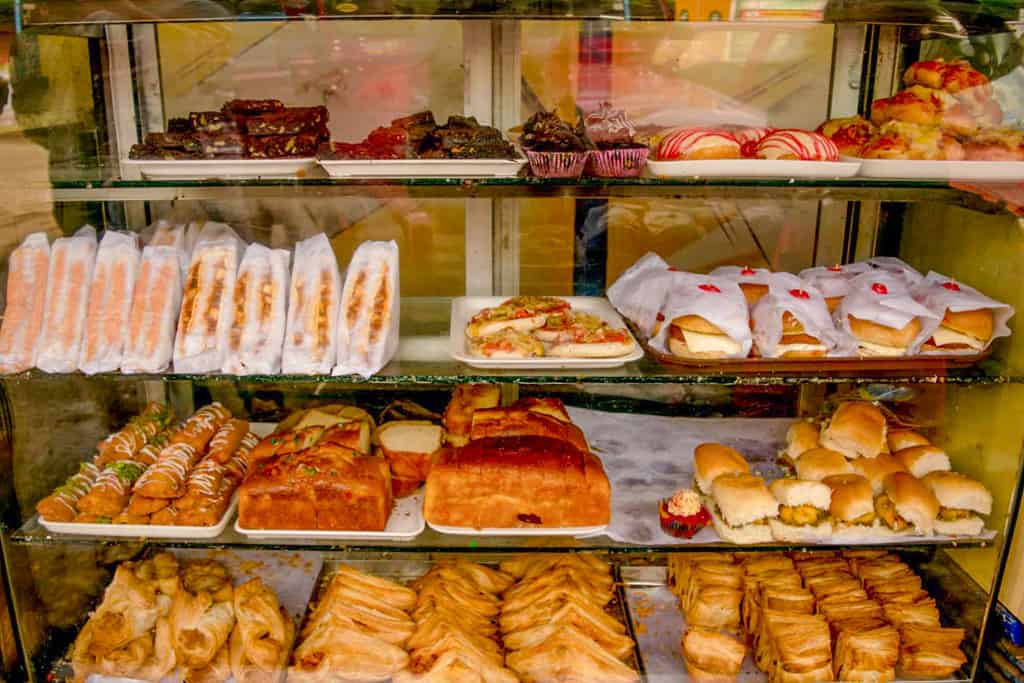 Local Restaurants
There are many local food joints and restaurants that you can try out when hungry in Ooty. Make sure you try Idli and Dosa here as they will be cheap and extremely appetizing.
In fact, you can easily get a good dosa or Idli plate for just 50 – 70 INR. And the varieties that you get in dosa will completely blow your mind and will make you want to try out all kinds of dosas available here.
Moddy's Confectionery
Apart from the delicious South Indian dishes, Ooty is also quite famous for its chocolates. And Moddy's is one of the most popular chocolate brands to check out in Ooty.
They have an assortment of chocolate flavors that you can try and select from. But that's not all, they also offer snacks like patties, pizzas, etc. for people who are hungry after selecting chocolates for themselves.
Other Options
They also have some other commercial establishments like CCD, Dominos, etc.
So, if you are craving some coffee or pizza you can always head out to them. Although we would suggest you stick to the local cuisine so that you get a real feel of Ooty.
How to Travel In and Around Ooty
When you are planning an Ooty trip, then it is quite obvious that you will go sightseeing at some point. It may be to the places residing inside Ooty or places which are near Ooty.
Thankfully, there are many ways for you to travel around Ooty and make the most of your stay here.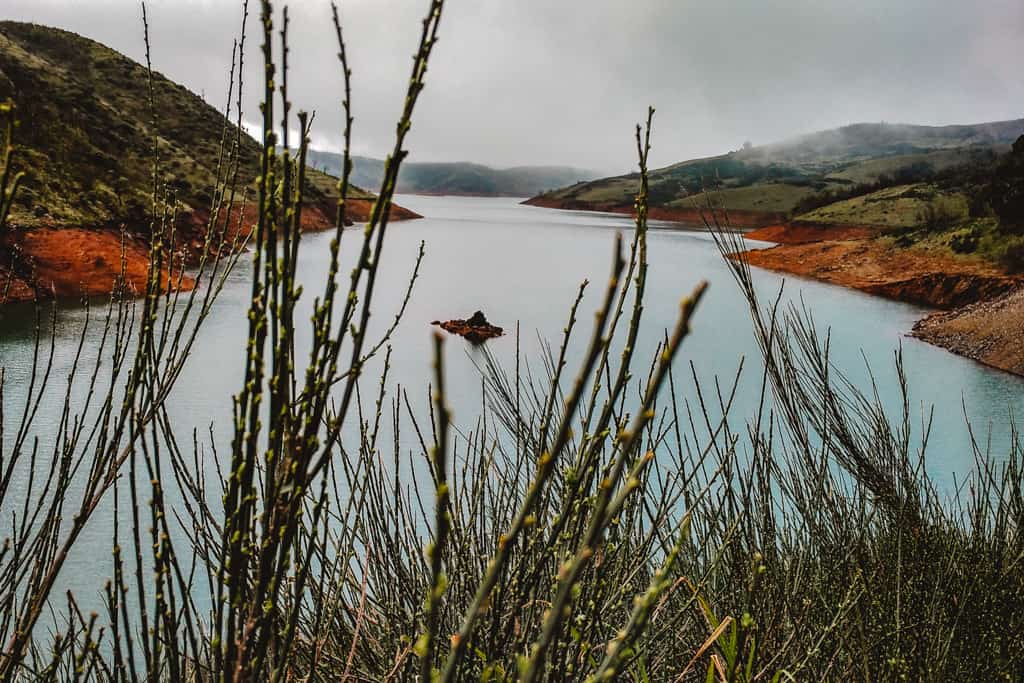 Buses
Personally, I feel the best way to explore real Ooty and other Nilgiri Hills destinations is by taking a bus.
There is a good bus network here so you will find a bus for each place near Ooty like Kotagiri, Kodanadu, Coonoor, and so on. Also, the buses are cheap and quite convenient if you know where you are heading.
The only problem with taking a bus is that you have to plan your day in advance.
Most of the buses are available at a particular timing and often result in waiting so you can end up wasting a lot of time here.
A bus from the Ootacamund bus stand to Dodabetta will cost around 10 INR while a bus to Kotagiri will be around 25 INR.
Cabs
If you don't have a lot of time with you then the best and most convenient way to explore Ooty is by hiring a cab here. It can be expensive if you are traveling solo or with just 1 friend but it can be really useful when traveling in a group.
A tour to Avalanche Lake, Emerald Lake, etc. will cost you around 2,000 INR and will take at least 6-7 hours.
A tour of the Kotagiri side will also take 2,000 INR and will take almost the entire day.
So, if you do take a cab make sure that you have a few people to share the costs with else it can become really expensive for you.
Walking
If you are traveling in the town itself then the best way to explore the place is by walking. Most of the places are nearby and can easily be reached after an hour of walking.
Also, you get to admire the tea plantations and the mountain views and can stop wherever you like on the way.
Autos
For people traveling in the city, another convenient and quick mode of transportation is taking an auto.
It is great for short distances but it can cost you a lot as well. But if you don't want to spend a lot of time walking then taking an auto is the best way to explore this hill station.
Shopping in Ooty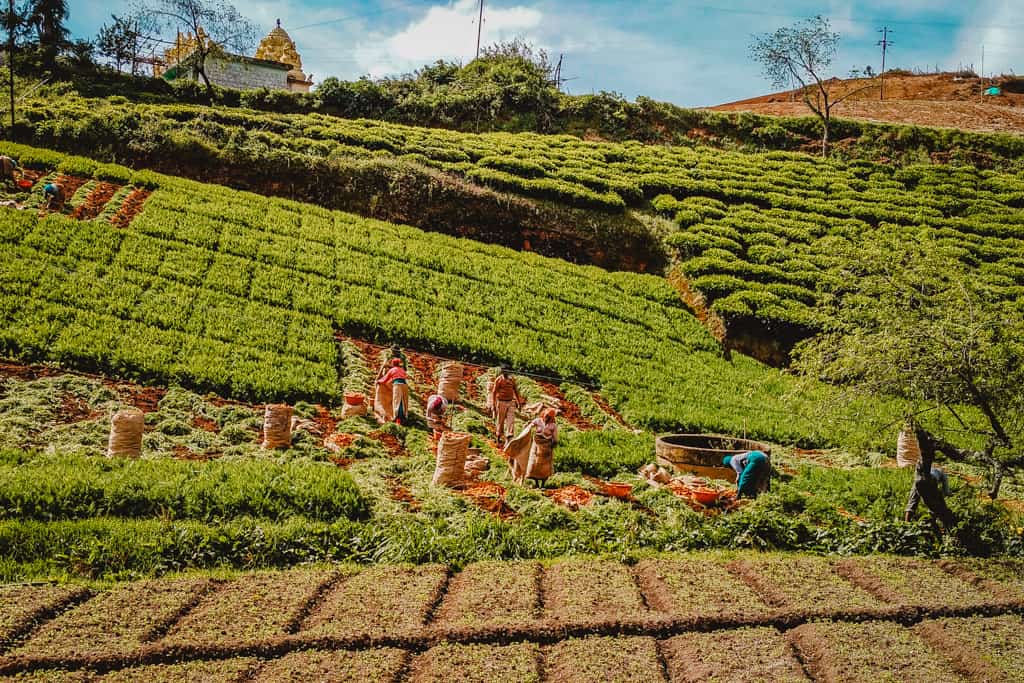 If you are doing an Ooty trip on a budget, then, of course, you have to be careful about what you shop here too. Thankfully, Ooty is famous for a few things like homemade chocolates, tea leaves, herbal oils, etc. that you can get at a reasonable price here.
In terms of clothing, Ooty is one of the best places to buy woolen clothes. From caps to gloves, you can find it all here at an affordable price.
For tea and coffee lovers, Ooty has many shops that serve a variety of teas and coffee products. You can get these in different flavors such as black, green, masala, jasmine, cardamom, and even chocolate.
Apart from that, you can also buy aromatic oils such as lavender, lemongrass, camphor, eucalyptus, etc. which have medicinal purposes and are good for your hygiene.
Finally, to tickle your taste buds, you cannot miss out on shopping for homemade chocolates here. There are many shops with a wide range of chocolate varieties for you to choose from.
Overall, you can easily spend 2000 – 3000 INR on shopping in Ooty.
ATM and Network Availability on Ooty Trip
Let's discuss one of the most crucial aspects of traveling, ATM and Phone Network availability.
ATMs in Ooty
Since Ootacamund has developed a lot in the past few years, more ATM options have cropped up all over the hill station. So, you will easily find an ATM for IDBI, Indian Bank, SBI, etc. in Ooty.
However, during the long weekends, the cash could be low in these ATMs so it is always a good idea to withdraw cash from Coimbatore or your native place before reaching Ooty.
Also, if you don't have your own vehicle then reaching these ATMs can be a pain if you don't live near the main market area.
Always carry a decent amount of cash when traveling to Ooty.
Network Available in Ooty
Most major mobile networks work in Ooty including Vodafone, Airtel, JIO, BSNL, etc. However, in some areas, you will get only BSNL or JIO network.
Even Airtel's 4G service is patchy in Ooty and there are a lot of spots where there is literally no signal in both Airtel or Vodafone network.
So, if you are in dire need of an Internet network on your trip to Ooty then carry a BSNL or JIO sim with you.
Conclusion
Ooty might not be as peaceful and serene as it was at one time but that doesn't mean that there aren't charming or beautiful places to visit here anymore.
Honestly, there are so many amazing things to do in Ooty that you can easily spend a couple of days here and still be short on time.
So, make sure that you do visit the offbeat places here and enjoy the Queen of hill stations.
Trust me, an Ooty trip on a budget can end up being really refreshing. And it can help you take a break from your fast-paced life for a better result.