Are you planning a trip to Europe soon? Wondering how to travel cheap in Europe? If yes, then you have come to the right place.
As an avid budget traveler who backpacked in Europe for 3 months last year, I can help you plan an epic trip to Europe without breaking your bank.
I did my 3-month trip in 4700 USD including flights, visas, and internal travel. So, trust me, you are in good hands.
In this article, I will be going through the ways you can save on stay, travel, food, and more while exploring around the beautiful cities of Europe.
So, what are you waiting for? Read on to know more on how to travel cheap in Europe in 2023. 
The Ultimate Guide on How to Travel Cheap in Europe in 2023
Budget Accomodation in Europe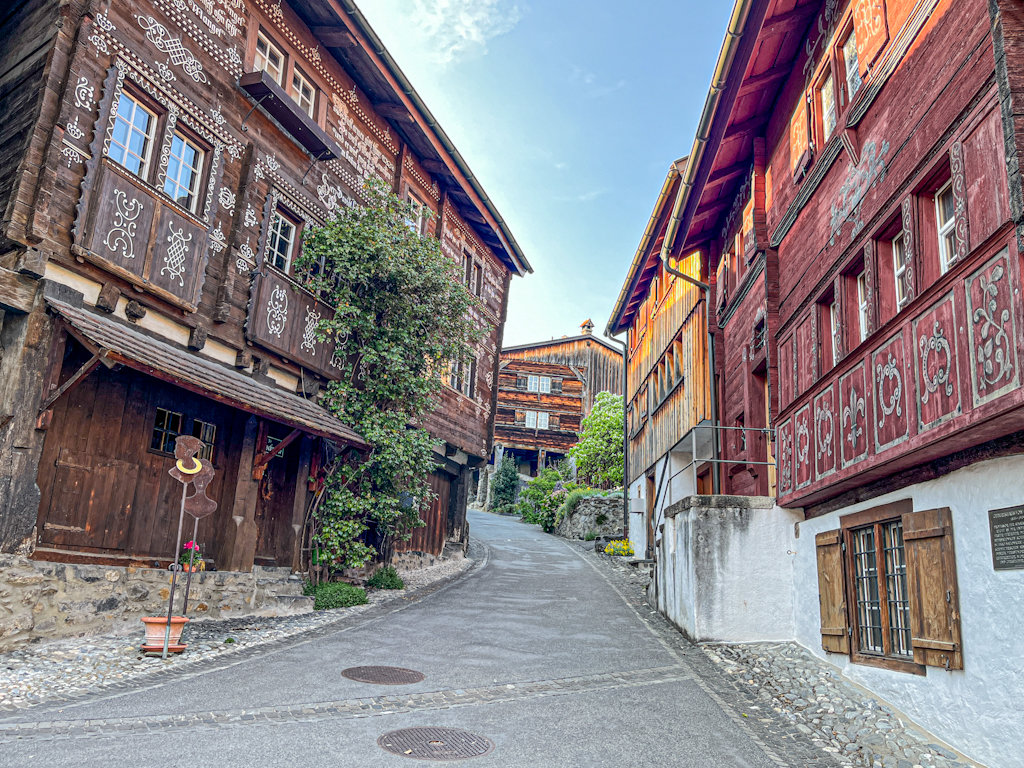 One of the most expensive parts of your Europe trip is going to be the stay, as hotels tend to be a little on the expensive end in this region.
However, with proper research and advance planning, you can easily manage an affordable stay in Europe. 
Here are a few ways to manage that:
Couchsurfing
If you love interacting with locals and learning about their culture, then one of the best options for staying in Europe is couchsurfing.
This is a traveler community where you can stay at the house of a fellow traveler and exchange your travel stories with them.
Although, there are no charges associated with it, except for the platform fee, one shouldn't choose this option just for the sake of availing a free stay.
Couchsurfing is a way to meet new people and make friends for a lifetime, so please don't abuse it.
To find hosts or friends in a new country, you can use their website or Mobile app. However, be careful when connecting with people to avoid any bad experiences when visiting the country.
Hostels
If you aren't a fan of bunking at a stranger's place or have hard time finding hosts in Europe, then hostels are the best option for you.
You can easily find hostels on Booking.com or Hostelworld.com that range anywhere between 10 Euros to 70 Euros, depending on your destination.
Few Eastern European countries offer cheaper hostel options than the western countries.
So, if you are planning to visit Poland, Czech Republic, Hungary, etc., you can easily find a hostel in the range of 10 – 30 Euros per night.
On the other hand, if you are traveling in Switzerland, France, Spain, and so on, then expect to spend around 40 – 80 Euros per night.
However if you are traveling solo, then hostels will undoubtedly be cheaper than booking private hotel rooms.
Budget Hotels and AirBnbs
For those who are not comfortable sleeping with strangers in hostels, AirBnbs and budget hotels are the obvious choices, especially if you are traveling with friends or family members.
There are many Airbnb options that offer amazing facilities at affordable rates and are perfect for accomodating a traveler group.
If you are traveling in group, this is the best way to save money while enjoying your comfort and convenience.
Budget hotels are perfect for those who are traveling with 1 or more travel partners. Someone to share the room expenses can ensure that you have the desired privacy while not spending too much on the accomodation.
For budget hotels, you can use third-party websites such as booking.com or Hostelworld and easily find suitable solutions for your Europe trip.
Camping
Finally, one of the cheapest yet most unconventional way to save money while traveling in Europe is by camping around the country.
Although this will help you save a lot of money, it can be a little unsafe and tricky at times.
Some countries have strict camping rules and don't allow camping in urban areas while other European countries are more lenient with their camping rules.
So, one thing to make sure when deciding to camp around Europe is that you read up on the camping rules of your chosen European country.
Also, take minimum valuables with you if you are going to be camping around Europe to avoid the chances of theft or robbery.
Cheap Ways to Travel in Europe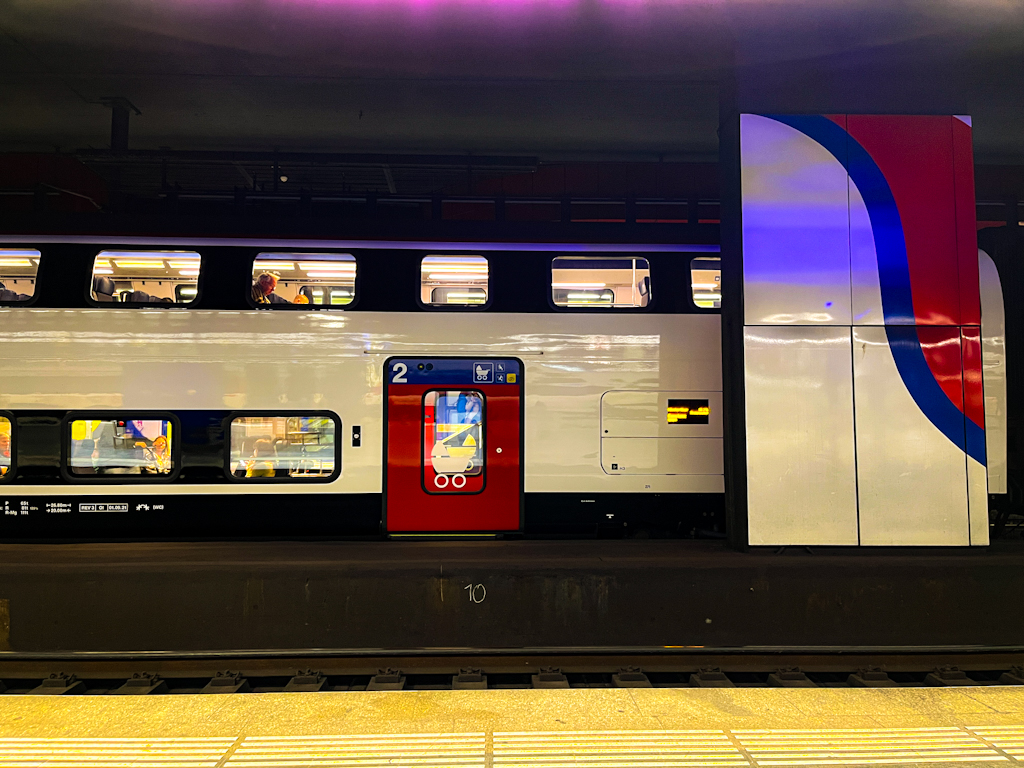 Another important thing to keep in mind when deciding your budget Europe trip is how you are planning to travel around the region or a particular city.
There is good public transport options available in most European countries.
But there are still a few such as Iceland, Norway, Denmark, Finland, etc. where it is not possible to entirely rely on cheap public transportation.
Rental Cars/Campervans
If you are traveling with friends or a group of people, then one of the most convenient ways to travel around Europe is by driving a rental car or a campervan.
You can easily rent a car in Europe for 50-80 Euros a day, as long as you have an International Driving License.
If you have your campervan, you can drive it to Europe easily and save money on both stay and transportation. But do keep an International Driving License ready.
In case you don't already have one, then apply for an international driving permit atleast 4-5 months before your trip start date to avoid any last minute problems.
Buses
If you do not know how to drive or if you are traveling solo, then buses are the best way for you to explore multiple cities in Europe.
You can download Flixbus app and get bus tickets for as cheap as 5 Euros between two European cities.
Note: Intercity buses are not operational in Switzerland so if you are planning to visit, then trains or self-drive cars are your only option here.
Eurail Pass/Trains
My personal favorite was the Eurail Mobile Pass that allows you to cover long distances in the comfort of the Europe Rail system.
Depending on your trip duration, you can buy Eurail train tickets or the Mobile Pass to travel around easily.
If you are planning to buy Eurail Pass, you get several options to choose from including 4-Day Pass, 10-Day Pass, 15-Days Pass, and more.
So, you can easily choose the train option that suits your trip and budget both and decide to travel accordingly.
Budget Airlines
Another great way to travel around Europe, especially if you don't have check-in bag is to take cheap flights to your desired destination.
There are a few budget airlines in Europe such as RyanAir, Wizz Air, Easy Jet, and more that offer flight tickets for 30 – 50 Euros price range.
The only catch is that if you have check-in baggage, this cost doubles and triples and can become a little expensive for budget travelers.
But if you only hand baggage, then taking flights is the best way to explore around Europe.
Cheap Eats in Europe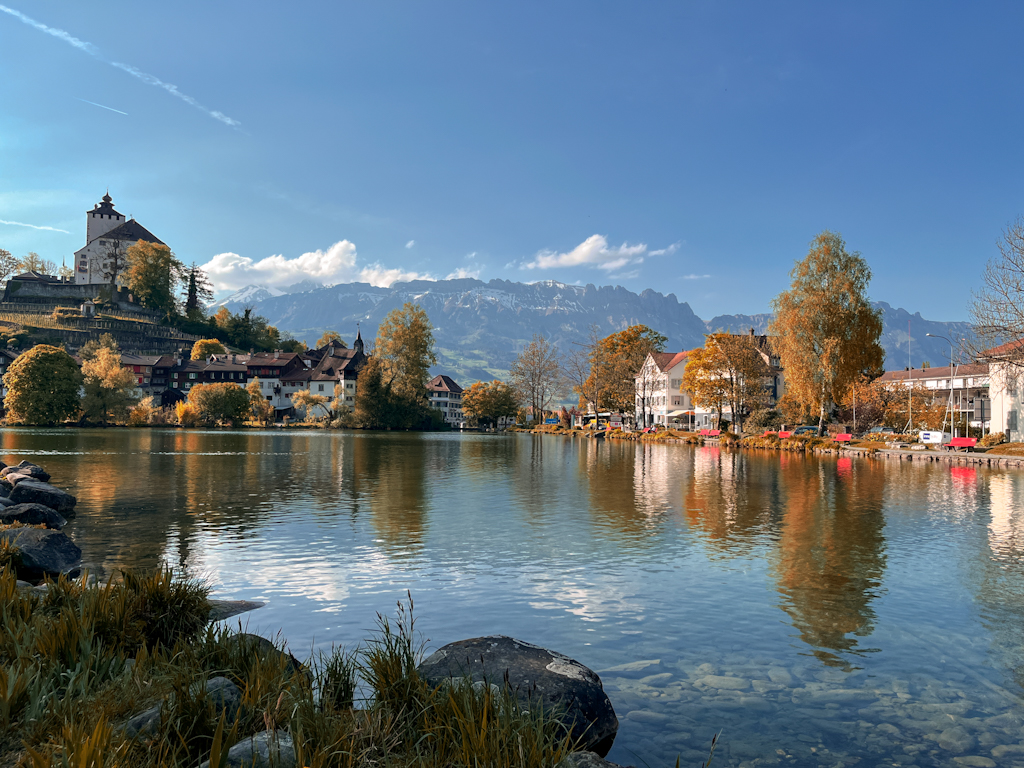 One of my biggest struggles when traveling in Europe was finding cheap restaurants or cafes to eat food.
European restaurants and cafes are generally expensive and you can easily spend 10 – 50 Euros on a meal here.
If you are traveling for 15-30 days, this cost can add up and seem a little expensive for budget travelers like me.
Thankfully, I found good alternatives that let me enjoy the food and sustain myself without spending too much money.
Supermarkets and Grocery Shops
One of the best ways to save money on food while traveling in Europe is by buying food and groceries from the local supermarket.
Migros, Carrefour, Aldi, etc. are a few popular supermarket chains that you can find throughout Europe where you can buy food and grocery items.
Bread, croissant, pizzas, and more are available here at 1-8 Euros a piece.
Plus, you can get juices, dry fruits and more at reasonable prices, allowing you to gain energy for all the exploration you are planning to do.
Ready to Eat
If you are picky in terms of food then another great option is to carry some ready to eat meals from your home.
On my Europe trip, I took some Haldiram Bhelpuri packets that not only sufficed for a meal for two person but also allowed me to taste the spice that I was missing on my 3-month Euro trip.
Apart from that, I also took several soup and meal packets including Rajma Chawal, Dal Chawal, and more.
These ready to eat meals won't cost you more than 1-1.5 Euros per meal and is perfect for those who miss home food while traveling in Europe.
Street Food
Finally, what I loved about Europe is that while cafes are expensive here, you can easily find local eateries and street food vendors that serve cheap yet delicious food.
Whether it's crepe in Paris, bratwurst in Germany, or waffles in Belgium, you can easily find amazing local food at 2-5 Euros in the streets of Europe.
As a street food lover, this was my go-to method to save money on food while trying the local delicacies of the country.
Other Tips for Traveling Cheap in Europe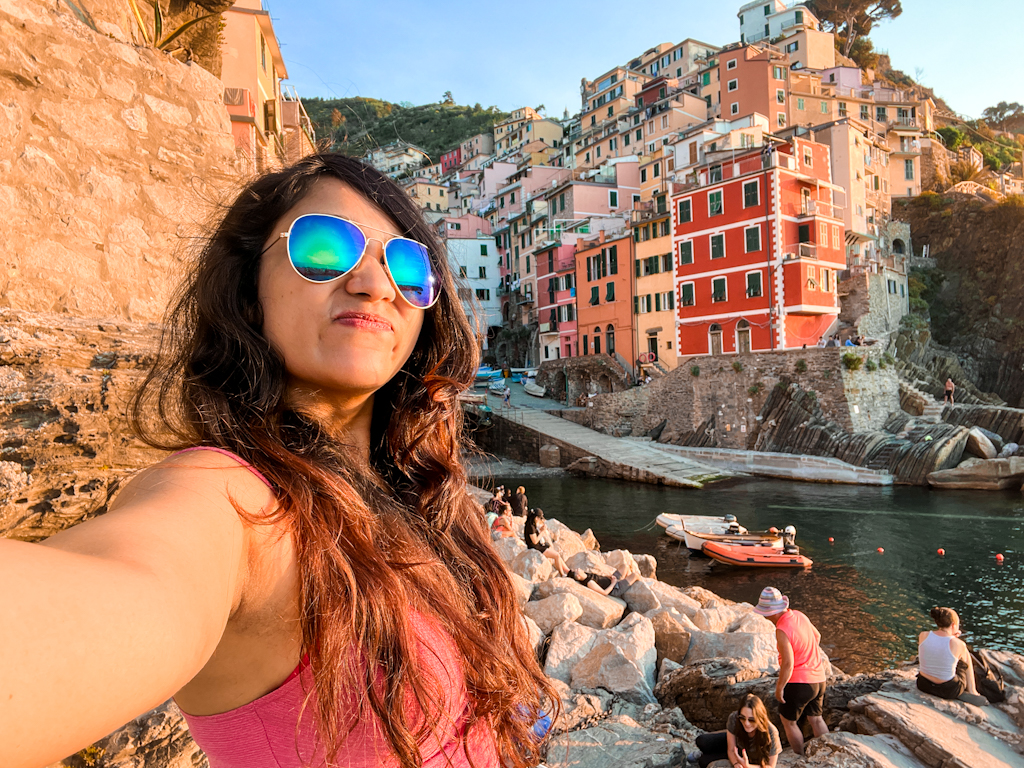 Most of the above-mentioned tips can help you save a lot on your Europe trip, especially if you plan on advance.
Apart from that, there are a few other things that you can do to plan a budget-friendly trip to Europe in 2023.
Choose Budget-friendly Destination
Of course, the best way to ensure that you don't go over budget or turn broke after your Europe trip is by choosing affordable destinations.
Eastern Europe is cheaper than Northern or Western Europe.
So, if you choose Eastern European countries for your Europe trip, you will spend much less than what you would spend for other regions for the same number of days.
Another good option is to club one expensive European country with a couple of cheaper ones.
So, what you can do is that include Switzerland in your Europe itinerary with cheaper countries such as Poland, Czech Republic, Slovenia, and more.
Trust me, choosing the right European destination can help you make the most of your trip on an affordable budget.
Travel During Off Season
The best time to visit Europe is in the shoulder season when the crowds are less but the temperature is pleasant.
Generally, summer season that lasts between May and September is the worst time to visit Europe for multiple reasons.
Firstly, the weather is hot in most destinations making it difficult to enjoy the place. Secondly, the prices of hotels, flights, and tours are really high due to the large number of tourists.
On the other hand, shoulder months such as March, April, October and November see fewer tourists and cheaper prices.
As a result, you can end up saving a lot of hotels and flights if you choose to travel during the off season.
Choose Free Attractions and Tour
Last, but not the least, one of the things that I found the most effective for cheap travel in Europe is choosing free tours and attractions.
Most cities in Europe are tourist-friendly and can easily be explored by walking around. As a result, you don't have to spend money on city buses or tours to explore around.
Cities like Zurich, Rome, Thun, Hamburg, and more are best for walking around.
Other cities like Paris can be a little big to explore but you can get travel passes for 20 – 30 Euros that are valid for a week and give you access for all local transport options including RERs, buses, and more.
There are many museums in Europe that are free as well that you can visit on your trip here.
Also, a few of the museums offer free access on one Sunday of a month so you can plan your visit to make the most of this offering.
Overall, there is no shortage of ways to reduce the travel cost when exploring around Europe.
I hope these tips help you plan the perfect budget-friendly Europe trip that you have always dreamt of doing.